1st CONFERENCE ON MALE MICROPIGMENTATION
We are honoured to invite all who want to become micropigmentation leaders for the "World of Micropigmentation" conference. This year's theme of the conference is MAN'S WORLD - the world of male micropigmentation. Why is it worth taking part in the conference?
You will…
expand your possibilities with new areas of micropigmentation

extend knowledge in the field of micropigmentation and running a business

find out how to achieve success in the micropigmentation industry

talk to those who are most successful in their work and network with other attendees.

discover new development opportunities to enjoy your business growth based on new trends and techniques and take advantage of new tools and methods to increase your incomes
Only those who know how to do it can really succeed. We want to share this knowledge with you.
The first conference in the world dedicated exclusively to male micropigmentation!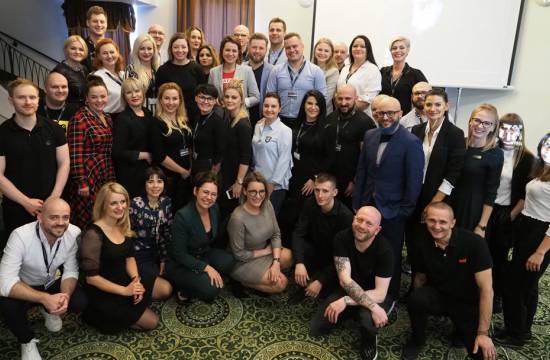 THE WORLD OF MICROPIGMENTATION  CONFERENCE 2019
First in Poland and in the world conference on male micropigmentation is already behind us. The conference was entirely dedicated to male micropigmentation procedures: scalp micropigmentation, facial hair micropigmentation, eyelid, eyebrow and mouth pigmentation.  
SEE MORE